Introducing Staged
Programming, the Future, and Personal Development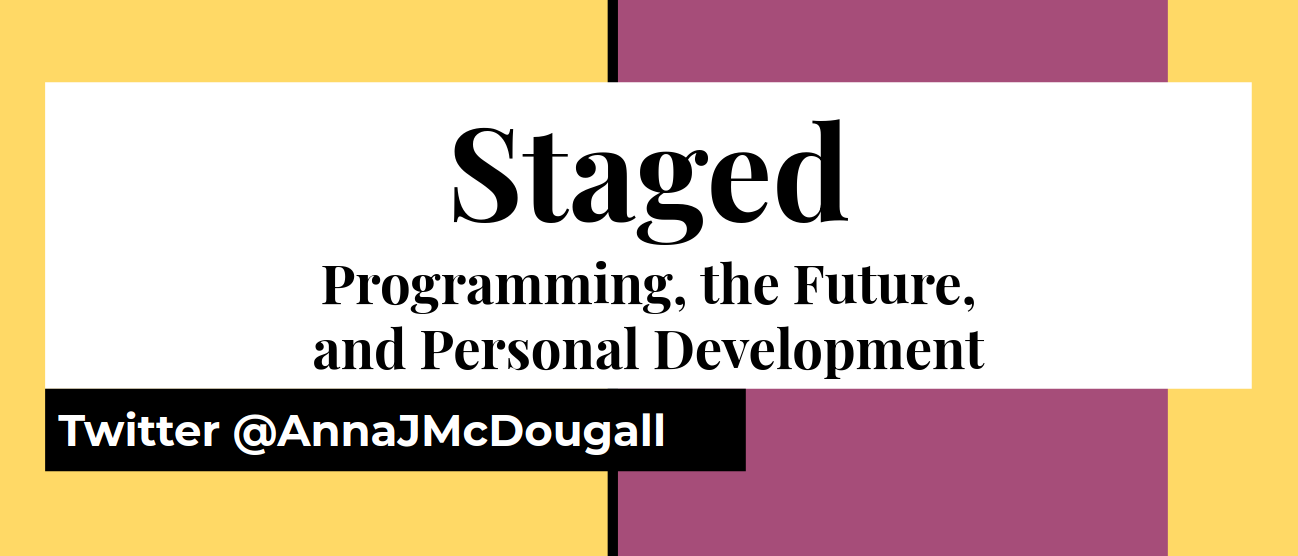 Welcome to Staged by me, Anna J McDougall. I used to stage operas and now I stage code.

In this monthly newsletter, I aim to bring you selected articles from myself and other forward thinkers, covering not only the best in programming and future technologies, but also how we can progress in a way that is ethical, forward-thinking, and protects our and our colleagues' health and happiness. Let's get it.
Sign up now so you don't miss the first issue.
In the meantime, tell your friends!